Advertisements
Prophet Walter Magaya is a prominent Zimbabwean religious leader. He is the founder and senior pastor of Prophetic Healing Deliverance Ministries (P.H.D). He is known for his tremendous miracles of healing and money making.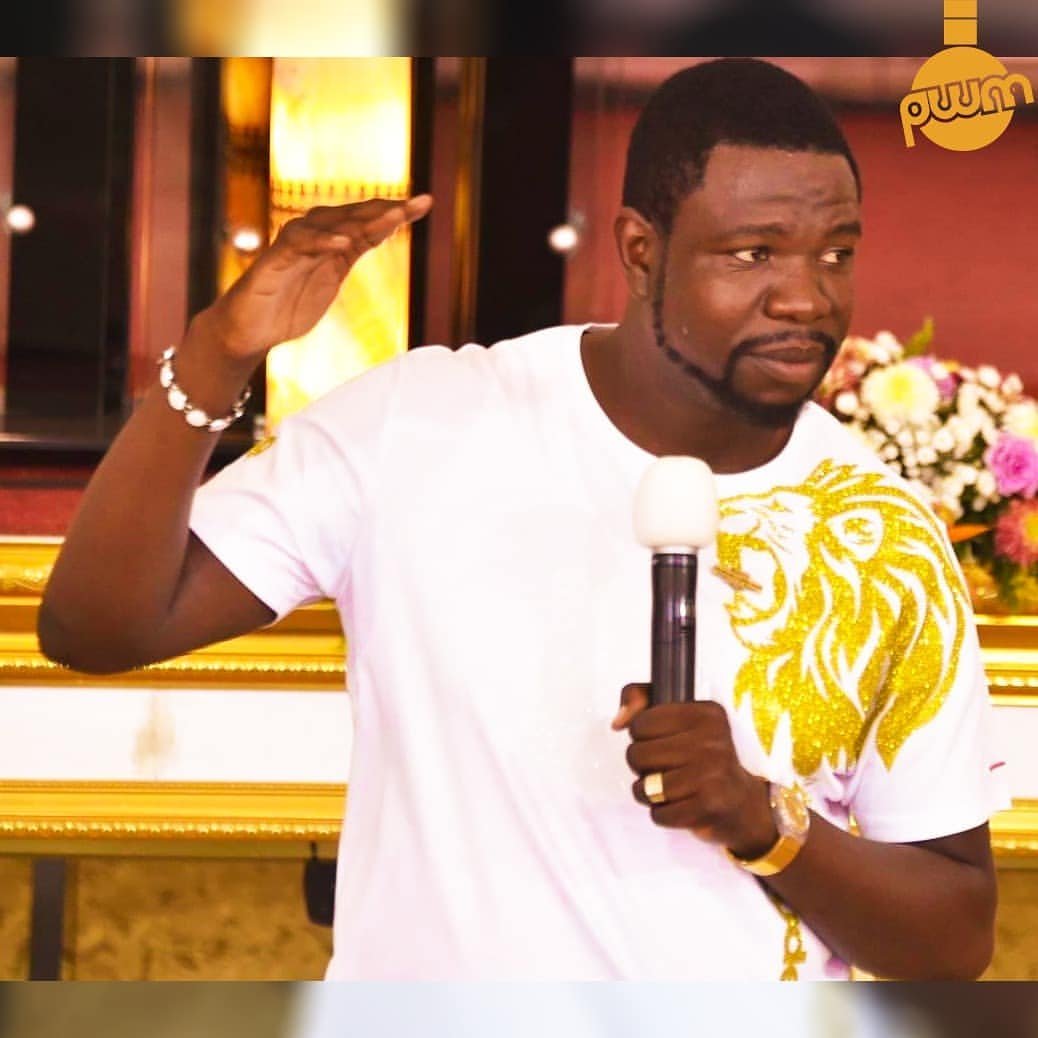 Prophet Magaya Age
He was born on 6th November 1983 in Mhondoro Ngezi, Zimbabwe. He is 36 years old as of 2019.
Prophet Magaya Early Life
He grew up in Chitungwiza, Zimbabwe. While in his younger years, he was part of the Catholic Charismatic group called Blood of the Lamb Christian Community (BLCC).
Prophet Magaya Wife
Magaya is married to Tendai Katsiga-Magaya. His wife is a banker and they have two children together. The names of their children are Yadah Makanaka and Walter Junior.
Prophet Magaya Ministry
He started his ministry in October 2012 after he had an encounter with Prophet T.B. Joshua of the Synagogue Church of All Nations. The church started with only 45 people. The following year, the number of church members  grew to 500 and it has continued to grow exponentially.
On the 7th of November 2014, he set the record for having the largest congregation in the history of Zimbabwe when over 350,000 people were in attendance for an all-night prayer session themed "Night of Turnaround 3: All Night Prayer".
Magaya runs other businesses along with his ministry. The church has a television channel called Yadah TV, where videos of his sermons and miracles are broadcasted. He also owns a construction company called Planet Africa.
Advertisements
Prophet Magaya Controversy
Prophet Magaya had claimed to have a herbal cure for HIV. He claimed the drug would destroy the virus in 14 days. He was however arrested and charged to court  for infringement of the Medical Act. Another questionable item being sold by the prophet is a lipstick he claimed could improve blood pressure.
Prophet Magaya Contact Details
Address: No. 1 Sherwood Crescent, Cnr. Simon Mazorodze, Waterfalls, Harare, Zimbabwe
Phone Numbers : +263 (0) 773 443 049, +263 (0) 782 032 766, +263 (0) 773 046 848
Instagram
https://www.instagram.com/p/B_7OmzPJUIC/?igshid=k9iqqe00x6rj
https://www.instagram.com/p/B-DsvOaJWKr/?igshid=1fw8ps2oqdx7h
Twitter
Advertisements