Ruth Motau (born 8 March 1968) is a South African photographer currently living and working in Johannesburg, South Africa.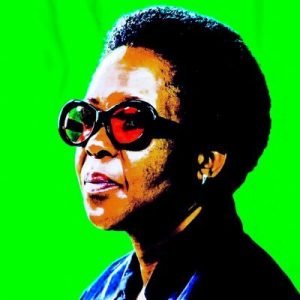 Ruth Motau Age
She was born on the 8th of March 1968 in Soweto, South Africa. As of 2022, she is 54 years old and celebrates her birthday on March 8th every year.
Education
She attended Tswelelang Primary School, Meadowlands Secondary School in Soweto, and Turret College, which was founded by the South African Committee for Higher Education Trust (SACHED).
She then went to George Tabor College in Soweto (now the George Tabor Campus of South West Gauteng TVET College) to learn fitting and turning, but she did not pursue it. Motau discovered her passion for photography in 1990, when she enrolled in the Market Photo Workshop in Johannesburg.
Career
Ruth Motau worked as an intern at the Mail & Guardian newspaper from 1993 to 1995, and then as a photographer and picture editor from 1995 to 2002 after finishing the three-year training at Market Photo Workshop. She continued to work as a picture editor for The Sowetan (2004-2008) and City Press in South Africa (2008-2010).
Shebeens, Sonnyboy's Story,[6] or Women and Municipal Service Delivery are just a few of the documentary photo essays and series she's worked on. Her work has been exhibited abroad and has won multiple honors; its influence and legacy on South African documentary photography is recognized through platforms like the Photography Legacy Project.
Net Worth
She has an estimated net worth of $200,000 which she has earned as a photographer.