Advertisements
Panyaza Lesufi (born 4 September 1968) is a South African politician who has been serving as the Gauteng MEC for Education since May 2014.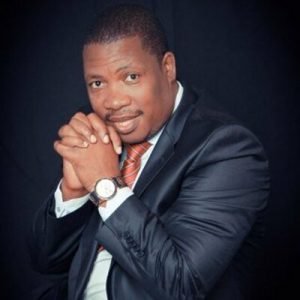 Panyaza Lesufi Age
He was born on the 4th of September 1968 in Edenvale, South Africa. As of 2023, he is 55 years old and celebrates his birthday on September 4th every year.
Education
Lesufi began his education at Tlamatlama Lower Primary School and afterwards transferred to Tshepisa Higher Primary School. He graduated from Boitumelong Senior Secondary School and went on to the University of Natal to further his higher education, earning a bachelor's degree in administration.
Career
Lesufi was a member and leader of the South African Students' Congress (COSAS). When COSAS was banned, he joined the Tembisa Student Congress (TESO). In addition, he was a member of the National Education Crisis Committee. While at the University of Natal, Lesufi was a member of the South African Student Congress (SASCO). He would go on to become the president of the SRC at the institution.
Advertisements
Lesufi got involved in the African National Congress's structures when the party was unbanned, serving as chairperson of the party's now-defunct Tembisa branch for three terms. He rose quickly through the ranks of the party's Kyalami region's deputy regional secretary.
He was the party's Ekurhuleni Region's first deputy regional secretary. Since 2007, he has been a member of the ANC's Provincial Executive Committee. Lesufi was elected deputy provincial chairwoman of the party in June 2018.
Lesufi was nominated Gauteng MEC for Education after being elected to the Gauteng Provincial Legislature in 2014. He was appointed to the role of Gauteng MEC for Finance and e-Government by Premier David Makhura in May 2019.
Panyaza Lesufi was reinstalled as Gauteng MEC for Education after public outrage. He was named MEC for Social Development after Thuliswa Nkabinde-Khawe died in November 2019. He held the position until June 2020, when Dr Nomathemba Mokgethi was appointed permanently.
Panyaza Lesufi Net Worth
He has an estimated net worth of $500,000 which he has earned as a politician.
Advertisements