Advertisements
Mashudu Tshifularo (born 18 June 1964) is a South African educator and medical specialist. He led the first team in the world to use 3D-printed bones for reconstructive middle ear implants in 2019 at the University of Pretoria and Steve Biko Academic Hospital.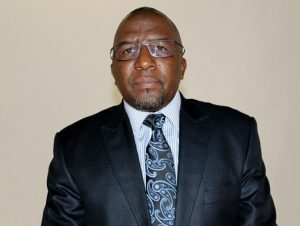 Mashudu Tshifularo Age
He was born on the 18th of June 1964 in South Africa. As of 2023, he is 59 years old and celebrates his birthday on June 18th every year.
Mashudu Tshifularo Wife
He was married to Samdika Blessings Tshifularo and they have six children including their adopted children.
Career
He graduated from Mbilwi Secondary School and began his profession as a physician at Tshilidzini Hospital in 1990 after studying at the University of Natal.
Advertisements
He has been a professor at the University of Pretoria's Department of Otorhinolaryngology and a chief expert at the MEDUNSA since 1995. (currently the Sefako Makgatho Health Sciences University).
In the year 2000, he was named as South Africa's youngest and only black professor of ENT. Otology, Rhinology, and Paediatric ENT are some of his medical specialties.
Ministry
Tshifularo is the senior pastor and founder of the Christ Revealed Fellowship Church near Pretoria. He has also authored several books in this ministry.
Net Worth
He has an estimated net worth of $500,000 which he has earned as an educator and medical specialist.
Advertisements