Advertisements
Sizwe Mabizela (born 8 October 1962)  is a South African mathematician who became vice-chancellor of Rhodes University in 2014.
He previously served as the deputy vice-chancellor: academic and student affairs of Rhodes University.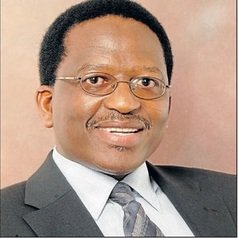 Sizwe Mabizela Age
He was born on the 8th of October 1962 in South Africa. As of 2023, he is 61 years old and celebrates his birthday on October 8th every year.
Education
Dr. Mabizela graduated from the University of Fort Hare with a B Sc, B Sc Honours, and M Sc. In 1984, he received his B Sc Honours in Mathematics with honors and his Masters in Mathematics in 1985.
He worked as a junior lecturer in the Department of Mathematics at the University of Zululand for a short time in 1986 before obtaining an Educational Opportunities Council (EOC) scholarship to continue his doctoral studies at Pennsylvania State University in the United States.
Advertisements
Career
In 1992, he was offered and accepted a lectureship at the University of Cape Town after completing his PhD. He worked his way up the academic ladder at the University of Cape Town, eventually becoming an Associate Professor and deputy head of the Pure and Applied Mathematics department.
In 2004, he was offered the Chair and Headship of Rhodes University's Department of Mathematics.
He became Principal and Vice-Chancellor of Rhodes University following his appointment in 2014. He was the first black African vice-chancellor at Rhodes University in over 100 years. He is a professor of Mathematics and becomes the second Co-Chair of the ARUA Board.
Sizwe Mabizela Net Worth
He has an estimated net worth of $200,000 which he has earned as a professor.
Advertisements