Everyone has one idea or the other to put on paper. Some people develop a passion to go ahead and put those ideas on paper. Of these people, some go-ahead to publish these ideas of theirs. Been a writer is a large step in having your book published, but it is still only part of the journey.
As a writer, after you have put your awesome words down, you want to get it published with a publishing company. To maintain the amazing work you have done, you would want to choose a very good publishing company. We have brought to you a list containing 5 of the top publishing companies in South Africa.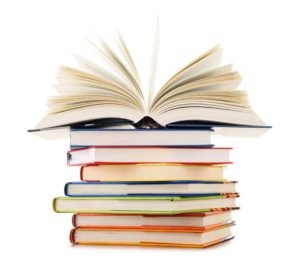 1. Penguin Random House South Africa
This publishing company was formed by merging Random House Penguin Books South Africa and Random House Struik. The merger happened way back in 2015. This publishing company is popularly known for publishing general fiction, literary fiction, children's books, and nonfiction.
There are certain works or genres that Penguin Random House does not accept. This includes young adult fiction, poetry, religious fiction, self-published works, scripts, science fiction, fantasy. If you are considering this publishing company, prepare a 3-chapter sample, a synopsis, and a brief biography.
2. LAPA Uitgewers
LAPA Uitgewers is located in Pretoria and they mainly publish Afrikaans books. Occasionally, they publish some of their titles in the English language. This publishing company takes in both fiction and nonfiction from both children and youth books ranging from 0 to 3 years to about 15 to 18 years.
To publish with LAPA Uitgewers, you need to find out the guidelines for their submission. You could submit various books like cookbooks, craft books, youth books. Ensure that your work is of high quality to be assured that this company considers publishing it as they look out for high quality.
3. Black Letter Media
This is another of the top publishing companies in South Africa. It was founded in 2011 and is focused on publishing new African writers. This company publishes both print and eBooks. Their reach extends beyond South Africa as they also publish authors in other African countries like Zimbabwe, Uganda, Kenya, Nigeria.
Black Letter Media accepts genres like fantasy, history, fiction, myth, romance, horror, amongst others. To be accepted by this publishing company, ensure you make your work is for and adult audience and is written in an African language. There is also a chance that your work would get a special preference if its set in an African location.
4. Jonathan Ball Publishers
Jonathan Ball Publishers was founded in 1976. It is known to be one of the major publishers of English books in South Africa. At Jonathan Ball Publishers, they publish books centered on South African history, current affairs, and even politics. They also act as an agent and distribute across South Africa, books from different American and British publishers.
Jonathan Ball Publishers accept preferably email submissions and then postal submissions. You should also find out the guidelines for their submissions and note that they respond to proposals in about 2 to 3 months.
5. Human & Rousseau
Human & Rousseau was established back in 1959 and then, they were focused on publishing Afrikaans books. Presently, they publish in both Afrikaans and English and they are based in Cape Town. They are known to majorly publish cookbooks and books on lifestyle and food.
Human & Rousseau is one of the top 5 publishing companies in South Africa and takes pride in high-quality books. If you wish to submit to them, you would do well to know that they have a preference for postal submission for fictions and email submission for nonfiction.
Conclusion
Are you a South African writer? Do you have your amazing mind-blowing story in manuscripts and you need a publisher? You have been supplied with the top 5 publishing companies in South Africa. you can select any of your choices and make your work masterpiece to life.