Advertisements
Zapiro (born 27 October 1958) whose real name is Jonathan Shapiro is a South African cartoonist whose work appears in numerous South African publications.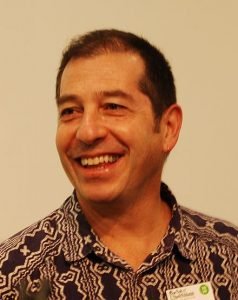 Zapiro Age
He was born on October 27, 1958, in Cape Town, South Africa. As of 2023, he is 65 years old and celebrates his birthday on October 27th every year.
Career
He began his career as an editorial cartoonist for South newspaper in 1987, and following a trip in New York, he worked for the Sowetan from 1994 until 2005. From 1996 to 1997, his cartoons featured in the Cape Argus.
Advertisements
He has been an editorial cartoonist for the Mail & Guardian since 1994, the Sunday Times since 1998, and the Cape Times, the Star, the Mercury, and the Pretoria News three times a week since September 2005.
Zapiro has worked as an editorial cartoonist for the Daily Maverick since 2017. His caricatures also feature as puppets on the satirical television and web show ZANEWS, a Spitting Image-style show that he and producer Thierry Cassuto helped start in 2009.
Zapiro Net Worth
He has an estimated net worth of $200,000 which he has earned as a cartoonist.
Advertisements