Advertisements
Christl Weinbeck is a South African actress and voice artist known for her role as Nadia Da Costa in the M-Net soapie Binneland Sub Judice (formerly known as Binnelanders), since 2010.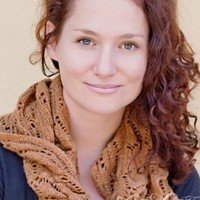 Career
Her first appearance on television was in this role.
Advertisements
She has appeared in the Breytenbach Theatre's Snow White and the Seven Dwarves, The Enchanted Castle, and Sleeping Beauty (all directed by Clive Martin); the Rostrum Theatre's Joe Egg, Low Level Panic, A Doctor in Spite of Himself, and VERVE; and the Grahamstown Festival's Something Between Strangers.
She also appeared in Greg Catelle's film At the Same Time as a supporting character.
Christl Weinbeck Net Worth
She has an estimated net worth of $100,000 which she has earned as an actress.
Advertisements