King Monada whose real name is Khutso Steven Kgatla is a Limpopo-born South African singer, producer and songwriter with the hit song titled Ska Bhora Moreki, Benz and Malwedhe (Kea Idibala). He was born in Mokgolobotho village near Bolobedu in Limpopo.
King Monada
Birth name
Khutso Steven Kgatla
Date of Birth
5 May 1978 (

age 41 years)

Girlfriend/Wife
Winnie Mashaba
Occupation
Singer, Producer and Songwriter
Net Worth
Unknown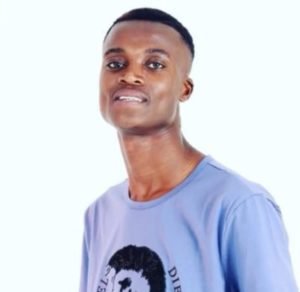 King Monada Age
He was born on the 25th of November 1992. He is 26 years old as of 2018.
King Monada Family
King Monada's mother is Thandi Matlala and his father is Elvis Kgatla. He passed away after a long illness. King Monada has elder siblings who are Michael Kgatla and Lucky Kgatla.
King Monada Net Worth
Information about his net worth will be updated later.
King Monada Songs
Malwedhe (

Kea Idibala

)
Benz
O nyaka mo
Lalalelile
Molamo
Ska bhora moreki
Bjala ke dilo tsaka
Melomo ya batho
O Waka DJ
Di Danone
Distance
Ere ko botse ka nna
King Monada Awards
King Monada won three 2016 FAME SA Awards which were held at Jack Botes Hall on August 7, 2016, in Polokwane. The rising star's FAME number of awards include Best Sepedi Artist, Best Dance Artist, and Entertainer of the year.
Malwedhe By King Monada
Makwela Makwela Monada!!!
Aaahi
Yea yeah
Intro X 2
Nna rena le malwedhe ( I have a sickness)
Geo okhe Jola lenna, ( if you are dating me)
Okhe raloke kago Nhlala ( Don't play with breaking up with me)
Refrain X 2
Nna rena le malwedhe ( I have a sickness)
Wa nhlala odho tsosa Malwedhe ale khole ( if you break up with me, you will bring up hidden sickness from far)
Chorus X 5
Kena Le Bolwedhe bja go idibala ( I have a sickness of collapsing)
Wa nhlala kea idibala ( If you break up with me, i collapse)
Hook X 2
Malwedhe aka akamo maratong. ( My sickness is rooted in love relationships or comes from love relationships)
Verse 1
Wa jola Kea idibala. ( if you cheat, I collapse)
Wa njolela Kea idibala. ( if you cheat on me, I collapse)
Lege okha mphe tshelete, kea idibala ( even if you don't give me money, I collapse)
Ge okha dize, kea idibala ( if you don't give me money, I collapse)
Hook X 2
Malwedhe aka akamo maratong. ( My sickness is rooted in love relationships or comes from love relationships)
Verse 2
Wase boye gae, kea idibala. ( if you don't return back home, I collapse)
Wa tima phono kea idibala. ( if you switch off your phone, I collapse)
Phono ya Tshwara Ke modhabo kea idibala ( If your secret lover answers the phone, I collapse)
Wa njolela Kea idibala. ( if you cheat on me, I collapse)
Hook X 2
Malwedhe aka akamo maratong. ( My sickness is rooted in love relationships or comes from love relationships)
Chorus X 5
Kena Le Bolwedhe bja go idibala ( I have a sickness of collapsing)
Wa nhlala kea idibala ( If you break up with me, I collapse)
Outro
Nna rena le malwedhe ( I have a sickness)
Geo okhe Jola lenna, ( if you are dating me)
Okhe raloke kago Nhlala ( Don't play with breaking up with me)
Nna rena le malwedhe ( I have a sickness)
Wa nhlala odho tsosa Malwedhe ale khole ( if you break up with me, you will bring up hidden sickness from far)
Kena Le Bolwedhe bja go idibala ( I have a sickness of collapsing)