Llandi Beeslaar (born 26 February 1990) is a South African actress known for her role as sidekick Mielie Senekal in the kykNET variety show Republiek van Zoid Afrika.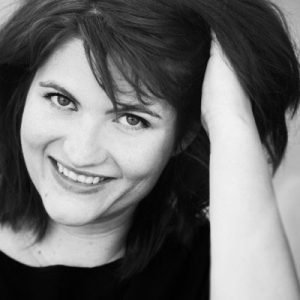 Llandi Beeslaar Age
She was born on the 26th of February 1990 in Secunda, South Africa. As of 2022, she is 32 years old and celebrates her birthday on February 26th every year.
Education
In 2008, she matriculated from Secunda's Horskool Oosterland. She attended an Actors Studio program at Pinewood Studios in the United Kingdom the following year.
After returning home, she enrolled at the University of Pretoria to pursue a BA Drama degree in 2010, before transferring to Stellenbosch to complete her studies in 2014.
Career
On July 16, 2018, Llandi appeared as a guest star in an episode of the kykNET sitcom Elke Skewe Pot.
The character of Mielie debuted in Season 3 Episode 203 of the kykNET soap opera Getroud Met Rugby the following year which aired on 9 January, 2019.
In 2020, she was cast as Kleintjie, Bertie's (Wilhelm van der Walt) best friend, in the kykNET comedy-drama series Ekstra Medium, which was her first starring role on television.
Llandi Beeslaar Net Worth
She has an estimated net worth of $150,000 which she has earned as an actress.