Advertisements
Oskido (born 23 November 1967), whose real name is Oscar Bonginkosi Mdlongwa, is a musician who is popular for his Kwaito genre of music. He is also the co-founder of Kalawa Jazmee Records (formerly Kalawa Records).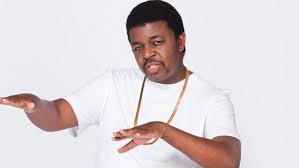 Oskido Age
He was born on the 23rd of November 1967 in Brits, North West, South Africa. As of 2023, he is 56 years old and celebrates his birthday on November 23rd every year.
Oskido Wife
He revealed to the world his new wife, Mathapelo, following his separation from his long term partner, Kibi, in the year 2015. He has two children with his first wife, Sanah, three daughters with Kibi and now a son with Mathapelo.
Albums
2001: The First Commandment
2012: I Believe
2013: I Believe (Special edition)
Songs
Tsa Ma Ndebele
Woza Nana
Rockafella
Born with Microphone
5 Skippers
Thula sizwe
Come Closer
Mama Wami
Tsa Ma Ndebele Kids
Shisa Nyama
Another Christmas
Heartbreaker
Banane mavoko
#AmaGrootmaan
Phezu Kwayo
Wafa Wafa
We Baba
Nana
Khelobedu
Dlozi
Fireface
Save Me Love
Revolution
I Believe
Net Worth
He has an estimated net worth of $2 million which he has earned as a musician.
Advertisements
Twitter
Advertisements
Instagram
Oskido News
Oskido is hiring and you could be a part of his team!
Source: Channel24.co.za
Earlier this month music producer Oskido announced that he will be opening his own Japanese restaurant.
Now, the I Believe hit-maker has some vacancies open for those who want to work for him at his Japanese Restaurant By Oskido at Waterfall Corner in Johannesburg.
In a post on his Instagram page, the producer said he is looking to fill full-time positions for a restaurant manager, chefs, kitchen assistants and waitrons. So, if you're familiar with Japanese cuisine you stand a good chance of filling one of those positions.
Earlier this year, he caught heat for snubbing the Bulawayo Arts Awards with claims from his label that he was not Zimbabwean. According to him, he had been catching unfair criticism since he started the Kalawa Homecoming gigs.
"I grew up here (Bulawayo). It (Homecoming) was meant to say let's give back to the community. Remember the people who're employed are people from here," he said.
Advertisements