Rolanda Marais (born 19 January 1978) is a South African actress known for her starring role as Stefanie Louw-Malherbe in the kykNET soap opera Binneland, from 2005-2012.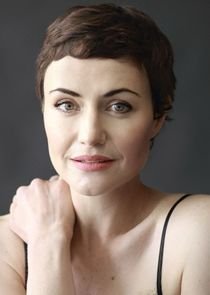 Rolanda Marais Age
She was born on the 19th of January 1978 in Johannesburg, South Africa. As of 2022, she is 44 years old and celebrates her birthday on January 19th every year.
Career
Out On A Limb, in which she performed the lead part, was a career highlight for her. She also starred in a number of commercials that helped her fund her international travels.
She had been freelancing for seven years when Binnelanders came along, and she quickly realized how much she appreciated the steadiness.
She adores the theater and has had the good fortune to work on a number of productions for her favorite director, Marthinus Basson.
Aars! with Antoinette Kellerman and Dawid Minnaar, and Romeo en Julia (she was Julia) with Jana Cillliers, Antoinette, and Dawid are among her theater highlights. She also starred in the Oudtshoorn festival's production of Hedda Gabler, in which she portrayed the lead character.
Rolanda collects vintage furniture and décor from the 1970s and enjoys browsing in thrift stores. She also acquires local artists' work.
She has also been in the science fiction series Charlie Jade (2005), two seasons of the SABC2 cop procedural Zero Tolerance (2004), and the second season of the SABC1 drama series Intersexions in 2013.
Rolanda Marais Net Worth
He has an estimated net worth of $150,000 which he has earned as an actor.