Stiletto Vendetta is a television series that  revolves around four stunning, accomplished women who reunite as adults after a long separation and have old scores to settle as new rivalries emerge.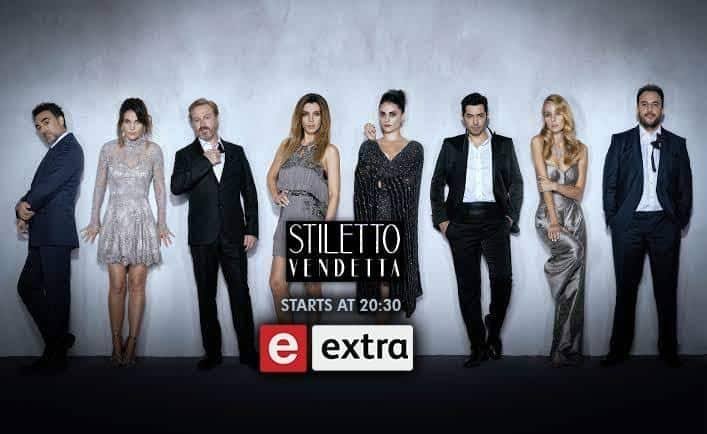 Friday 1 October 2021
Episode 20 (129)
Could happiness finally be in the cards for Oya and Serhan? Will Emre be able to let go of Burcu? What is next for Merve and Mila?
---
Monday 4 October 2021
Episode 21 (130)
A new character arrives on the scene who leaves Merve surprised.
Tuesday 5 October 2021
Episode 22 (131)
Sebnem starts a custody battle between Merve and Serhan, leaving Oya feeling guilty. Merve draws Pelin back in and they make up a story for the police.
Wednesday 6 October 2021
Episode 23 (132)
Serhan is hellbound on figuring out what Kerim's motives are for coming into their lives. Merves fears that she might lose custody of Mila.
Thursday 7 October 2021
Episode 24 (133)
Serhan and Merve are in a heated battle to win custody over Mila. Taylan discovers something very important.
Friday 8 October 2021
Episode 25 (134)
Taylan is convinced that Pelin is cheating on him. Mehmet wants to start a new chapter, and Serhan finally has a way to get rid of Kerim for good.
---
Monday 9 October 2021
Episode 26 (135)
Merve finally sacrifes herself in order to save someone else. Serhan is flabbergasted when he understands Kerim's motives. Sebnem will stop at nothing to get what she wants.
Tuesday 10 October 2021
Episode 27 (136)
Kerim finds out the truth of what happend with his accident years ago. Sebnem will try everything to charm Kerim. Taylan is onto Emre and Pelin.
Wednesday 11 October 2021
Episode 28 (137)
It's finally Burcu's big day, but the neighbourhood seems to care about everything else but that. Kerim and Taylan want to settle scores, and Sebnem puts Oya and Deniz in danger.
Thursday 12 October 2021
Episode 29 (138)
Series finale!
Will Oya escape from Sebnem's claws and finally be able to start a new life where justice and truth reigns?
---
Dokter Ali replaces Stiletto Vendetta once it ends. As you may know, two episodes aired on eExtra in August as a promo for its run on eVOD. The full first season has loaded on eVOD and now it starts a run on eExtra.